Media
The Hope of a Loving Heavenly Father (Hosea 11:1-13:16)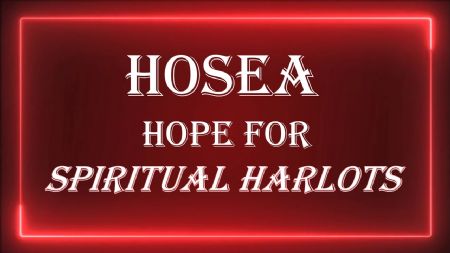 If you would like to follow along with an outline designed specifically for use with this message, click here.
Sunday, October 1, 2023 •
We continue our annual Church in Training by discussing several common misconceptions of evangelism, the first step in Making Disciples. This message was delivered by Pastor Joe Hancock at Gulf Coast Fellowship on October 1, 2023.
Sunday, September 17, 2023 •
Today we begin our annual Church in Training (albeit a few months later than usual) and start by discussing the most basic of questions concerning the Church. Interpretations of Simon Peter's confession and Jesus' response in Matthew 16 has divided the Church throughout her history, but an honest and accurate interpretation consistent with Scripture is critical to appreciate Whose Church it is.
Sunday, September 10, 2023 •
The Psalms were Israel's inspired hymnal. We don't know the tunes to which they were sung, but like any worship song, the words are the most important feature. Psalm 42-43 is a salve to anyone who has ever suffered depression due to unfavorable circumstances.