What We Believe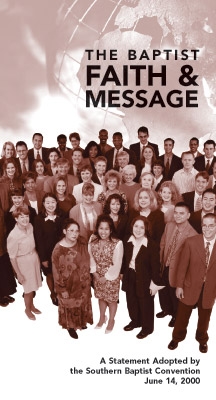 STATEMENT OF DOCTRINE: We affirm the Bible as God's inspired Word, inerrant in the original manuscripts, and thus the fundamental basis for all of our convictions and beliefs. We agree with the Doctrinal Statement entitled, "The Baptist Faith and Message" as adopted by the Southern Baptist Convention, June 14, 2000.
Members are asked to agree with this statement. For clarification purposes, a statement of our leadership's convictions on several contemporary social issues potentially divisive to the local church (and not speficially included in the Baptist Faith and Message) has been provided below. In order to preserve church unity, these convictions are required to be shared by all who serve in officical leadership positions at the church including adult Bible teaching positions. These convictions must not necessarily be shared by the general membership of the church.
Charismatic sign gifts: Gulf Coast Fellowship does not support the normative expression of any of the "sign gifts" typically associated with the apostolic period. These include: tongues and their interpretation, miracles, and healings (Acts 14:3; Hebrews 2:1-4).
Women's roles in the Church: While the Bible maintains a high calling for women, there are certain ministerial roles in the local church to which women may not aspire. These roles involve areas of leadership (especially the offices of Elder and Deacon) and the teaching of Scripture to adult males (where adult is generally defined by cultural standards, currently age 18 or the 12th grade)(1 Timothy 2:9-15; 3:2,8).
Marriage, divorce, and remarriage: God designed marriage as the union of one man and one woman for one lifetime, which in the New Testament symbolically represents Christ's relatonship with the Church. Because of our fallen condition and unforgiving spirits, divorce however remains a possibility. While divorce is tolerated, remarriage is permissable only in those cases where the divorce was precipitated by unrepentant infidelity (Genesis 1:21-24; Matthew 5:31-32; Ephesians 5:22-33).
Homosexuality, transvestism, transgenderism, etc.: It is the spirit of our age to promote toleration, and in some cases, forced acceptance, of what it deems "alternate lifestyles." These various expressions of sexual deviance are condemned by God. While we oppose their sinful practice, we seek to save the lost. Like our Lord who lovingly sacrificed to pay the penalty for humanity's sin, we commit to love all sinners without condoning the personal expression of their sin (Romans 1:26-27; 1 Corinthians 6:9).
Abortion: Since human life begains at conception, and since mankind bears the image of God, abortion is considered a murderous act. We therefore stand against the murder of innocents and promote the preservation of life and life-saving alternatives like adoption (Genesis 1:26-27; 9:6; Psalm 51:5).